In Memoriam
In Memoriam
This page is dedicated to the members and families of the IEEE SEM.   To add content, please email s.r.lytle@ieee.org
ROBERT NEFF OBITUARY
Robert L. Neff, Jr., age 76, longtime resident of Northville, passed away peacefully October 6, 2019. He was born March 13, 1943 in Detroit, Michigan; son of Robert L. and Mary T. (McElvar) Neff.  Robert graduated from Shrine High School in Royal Oak; Class of 1961.  An athlete in high school he played baseball, football, and ran track.  He attended Ferris State University on a football scholarship and earned a Bachelor of Science in engineering.  He was a member of Pi Kappa Alpha fraternity.  Robert later attended Lawrence Technological University.  While at Ferris, Robert met the love of his life Patricia Patterson.  They were united in marriage on September 24, 1966 and just celebrated their 53rd wedding anniversary.Robert had a passion for the automotive industry and was heavily involved in both SAE and IEEE professional organizations.  An excitement for its evolution and new technology he became and industry expert.

Robert was a member of Our Lady of Victory Catholic Church for many years.  He coached girls' soccer for both Northville and Farmington High Schools.  He was an avid downhill snow skier.  For over 50 years he taught with Blizzard Ski School in West Bloomfield.  He also taught for Vail at Mt. Brighton and Beaver Creek in Colorado.  He was known for his infectious smile, patience, and his kind and compassionate spirit.  Robert loved being with family, especially during Thanksgiving and Christmas.  He cherished the tradition of spending time with his brother Tom, sister-in-law Judi and her boys Mike, John, and Jamie.  His favorite tradition during this time was reading "The Night Before Christmas" to his grandson Connor.

Robert is survived by his beloved wife, Patricia Neff; his daughters, Stephanie Neff and Shannon Neff; his grandson, Connor; 2 brothers; 2 sisters; and many nieces and nephews.  He was preceded in death by his parents.

A Funeral Mass will be held Monday, October 14, 2019 at 10:30 a.m. with a time of gathering beginning at 9:30 a.m. at Our Lady of Victory Catholic Church, 133 Orchard Dr., Northville.  Mr. Neff will be laid to rest at Rural Hill Cemetery in Northville.

In lieu of flowers the family would appreciate memorial contributions to Angela Hospice, 14100 Newburgh Rd., Livonia, MI 48154 or American Cancer Society, 20450 Civic Center Dr., Southfield, MI 48076.
Obituary and funeral service information may be found at https://www.casterlinefuneralhome.com/obituary/robert-neff-jr?fh_id=15828
 
Basil A. Sherlund
January 21, 1941 – November 14, 2017
Basil A. Sherlund, age 77, passed away on Tuesday, November 14, 2017 in West Branch. He was a resident of Rose City, formerly resided in Madison Heights, MI. He was born January 21, 1941 to Threasa and Earnie Sherlund in Detroit. Basil was married to Margaret (Chamberlain) Sherlund, the love of his life, for 34 years. Margaret preceded him in death in August 2015. He volunteered at Oakland Community College, helped with fundraising, and he and Margaret were grief counselors.
Over the course of forty years, with the last twenty five years as a member of IEEE, Basil has been involved in the development of military Command and Control systems and commercial Information Technology systems. Starting directly out of college as a defense contractor, his assignments consisted of the development of command and control systems for all branches of the military. The computer systems included AWACS for the Air Force, TACFIRE for Army artillery, TACTADS, and the Field Artillery Tactical Data System that communicates directly with marine and air force combat forces of the military. He also worked for the Detroit Homeland Security.
Basil is survived by his brother, Kenneth (Linda) Sherlund of Rose City; nieces Laura (Mike) Coleman, Kathy Sherlund, Julie (Duane) Sherlund-Pelfrey; great nieces and nephews, Stefphen (Brandy) Shellenbarger, Dwane (Abby) Coleman, Brandi Coleman, Brook Coleman, Seth King, and Paige Sherlund-Pelfrey; great great niece, Saylor Shellenbarger.
________________________________________________________________________________________
Margret Sherland, Basil Sherlund's wife of 34 years, passed away 8/17/2015.  Basil Sherlund is our Finance Committee Chair, PACE Chair, E-Grid Chair and Chair of our Fall Section Conference.  Please join us in assisting Basil in celebrating her life and mourning her passing.
_________________________________________________________________________________________

LAURENT DAVID Beloved husband of Susan, father of Marie Giselle, passed away on May 11, 2014. He was born in Paris, France and cherished his French heritage. He was a computer engineer and past chairman of IEEE Southeast Michigan. He supported Doctors without Borders. He enjoyed philosophical discussions and following the latest scientific discoveries.
___________________________________________________________________________________________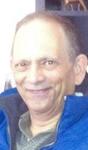 January 29, 2014, Age 55. Former husband of Nancy. Loving father of Claire and Jeffrey. Beloved brother of Pennie Veldman (George) and Consie Downs. Uncle of Dave Veldman (Sara), Mike Veldman (Lisa), Carrie Fair (Josh) and Brooke Armfield (Nic).
________________________________________________________________________________________

Dear All,
It is with great sadness that I reach out to you today in response to the death of our colleague and past Section Chair, Dr. Suleiman Barada, who passed on after his inspiring long battle with cancer.  Dr. Barada was a dedicated member and a Senior Officer of the Section, and he will definitely be missed.
Death is always a time of great sorrow, and I am sure we all at IEEE-SEM feel saddened by this great loss. Below, I have included the information/location about the visitation/funeral arrangement which I hope you all find the time to stop by and pay respect.
Please do feel free to contact me should you have any questions, as our deepest condolences, thoughts and prayers are with his family in this difficult time.
Imad Makki
__________________________________________________________________________________________
Age 90 years, peacefully passed away on August 6, 2011. He is survived by his loving wife of 63 years, Geraldine (Gerry) (nee Fahrenkopf). Beloved father of Michael (late Yvonne, fiancée Patricia Schroeder) Appleton WI; Patricia Bauer (Edward Muller) Santa Monica, CA; Kathleen Franklin (Joseph) Phoenixville, PA. Devoted grandfather of John and Margaret Muller; Erica (Joshua) Nevas; Elizabeth (Joshua) Royalty; Michael, late James, and Joseph Franklin Jr. His mother, Eva Stroh Bauer, and father, Leo Bauer, predecease him. Fred graduated cum laude in 1941 with a Bachelor of Science in Electrical Engineering from Wayne State College of Engineering, where he is honored in the Engineering Hall of Fame. As a novice engineer with Detroit Edison Company, Fred created a method of using direct-current telephone transmission line theory for the solution of heat-flow problems in long metallic power conductors. While returning to earn his Master of Science at Wayne State, Fred simultaneously began a 32-year career with the Ford Motor Company. At Ford, Fred was employed as a Quality Product Engineer, an Automotive Electrical Engineering Manager, Radio Engineering Manager, an Electrical Systems Engineer, and finally as head of the Electromagnetic Compatibility and Load Control Section. More than any other person in the world, Fred is responsible for the international standardization of vehicle radio frequency interference standards. He conceived major portions of the interference limit, which is utilized worldwide. Working with the International Special Committee on Radio Interference (CISPR), a non-governmental group, he convinced European leaders to widen the protected frequency spectrum and compromise with the U.S. Fred then persuaded the Society for Automotive Engineers (SAE) to use similar concepts, and worked to modify the SAE standard, so that the European and SAE limits could become common. For his work toward standardization of radio frequencies, as well as for his innovations in the technology of electromagnetic compatibility, Fred received an Institute of Electronic and Electrical Engineers (IEEE) Life Fellow Citation in 1980. Fred was a member of various engineering societies and the author of many technical papers. He also served as the chief U.S. delegate for the International Special Committee on Radio Interference Subcommittee, and as the world head of automotive interference standardization. He served as Technical Advisor to the United States National Committee of the International Electrotechnical Commission, and to the Canadian Standards Association. After retiring from Ford, Fred continued to participate in writing for national and international standards committees. His achievements demonstrated his understanding of the art of compromise, technical diplomacy, and tenacity of purpose. Besides the IEEE Life Fellowship, Fred is a Life Fellow of the Engineering Society of Detroit. The Electro Magnetic Compatibility Society of the IEEE awarded Fred the Richard R. Stoddard Award for contributing to the solution of a socio-technological problem in 2001. In 2002, he was the recipient of the Finegan Standards Medal of the American National Standards Institute, which honors an individual who has shown extraordinary leadership in the actual development and application of voluntary standards. Fred was an avid railroad aficionado. He was the co-author of a full-length book, "The Moffat Road," a history of Colorado mountain railroading, which won an award from the American Association of State and Local History. Fred's collection of forty railroad drumheads is on display in the Frederick Bauer Drumhead Gallery at the National Railroad Museum in Green Bay, WI. Fred was a fourth generation Detroiter and a great-grandson of Bernhard Stroh, founder of the Stroh Brewery Company. Fred was a past president of the Dearborn Historical Commission and the Sacred Heart Parish Council. As a member of the Apostleship of the Sea for 11 years, Fred welcomed seafarers arriving in Detroit ports and offered them food, the opportunity to call home, attend Mass, or shop. Fred and Gerry extensively traveled the world together but also enjoyed weekends at their cottage in Caseville, MI. Fred was ecstatic if a freighter or train were in view. Besides his wedding day on June 26, 1948, one of Fred's happiest days was spent as a guest engineer on the Denver & Rio Grande Western railroad, the highest standard gauge rail running south from Denver, CO through the Rockies. Fred's smile, humor, and sharp wit will be remembered by all who knew him.
______________________________________________________________________________________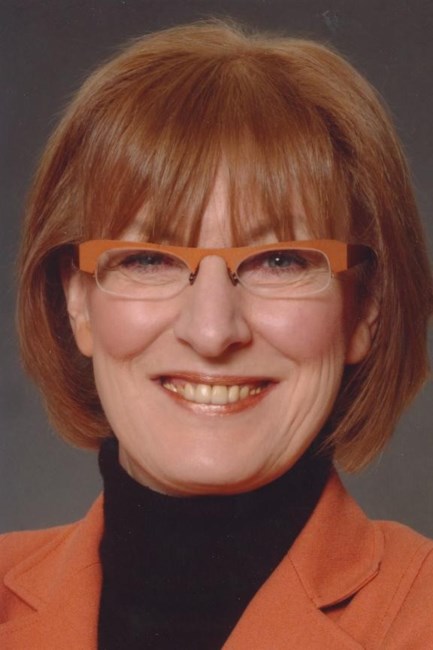 Angela C. Sodan
AUGUST 30, 1955 – APRIL 21, 2011
Sodan, Angela Passed away April 21st, 2011 after a courageous battle with cancer. Angela came here 10 years ago from Berlin Germany where she is survived by her mother Christel, her brother Dr. Halge Sodan, his wife Korneilia & their daughter Beatrice Sodan to whom she was Godmother. Predeceased by her father Dr. Guenther Sodan (Feb 12, 2005). Angela had a PhD in Computer Science & was a professor at the University of Windsor. She was involved in numerous research projects. Being outdoors & experiencing nature to its fullest brought Angela great joy. Angela excelled in her love for music, art and photography. She will be sadly missed by her many friends, especially by her friend Mary Caspers who will miss her nature walks at Point Pelee, the symphony, the jazz festivals and their dancing at the Emporium. Special thanks to Rosie & Phil Howe and her outstanding neighbours Susan & Phil McLeod, Elaine Wood and Marion McEwen who went over and above assisting Angela during her illness. Special thanks to Dr. Stressman, Dr Sun, Dr Marier and the nurses of Hotel Dieu Grace Hospital.
---